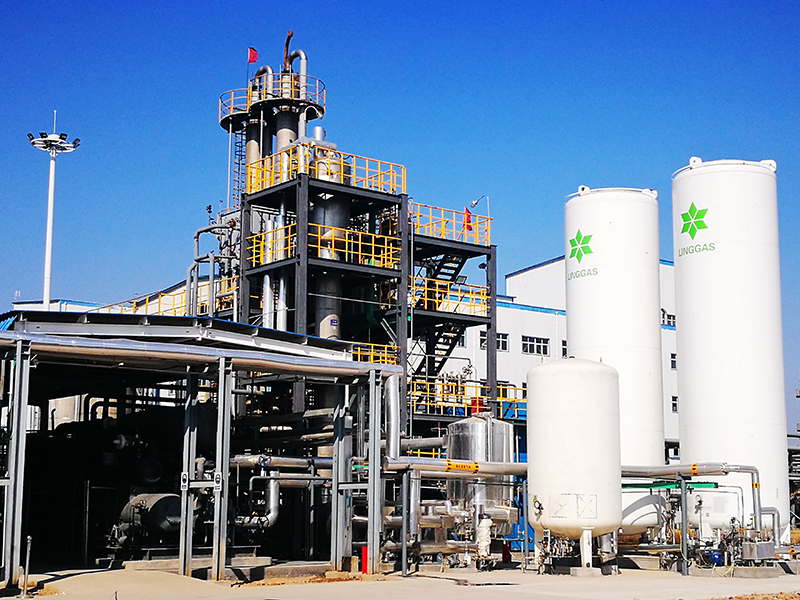 In 2014, Linggas invested 20 million RMB to build up an electronic grade Nitrous Oxide (N2O) plant in Shandong.
Linggas owns intellectual patent of waste gas purification technology, and we are the first one to use adipic acid waste gas to produce nitrous oxide in the world. The purity has reached 99.9995% after distillation, and the capacity is 6000MT/year. By now we are the largest HPG N2O manufacturer worldwide.
This new production process avoids the risks of traditional ammonium nitrate decomposition, also provides a new solution to reduce nitrous oxide emission which is a greenhouse gas specified in "Kyoto Protocol". The new technology will help achieve both environment benefits and economic benefits, which also creates a new pattern of large-scale N2O production.